Tom Cruise falls from the top of a train this time …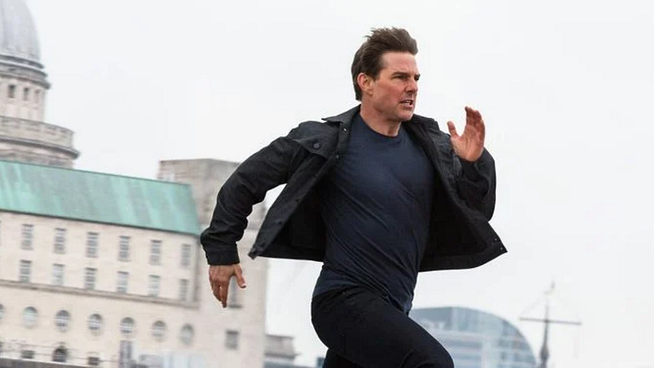 A new image of Mission Impossible 7, the sequel to the Mission Impossible series, has been shared. This time, star actor Tom Cruise climbs the train and is about to fall. The director of the post was Christopher McQuarrie. McQuarrie thanked the cooperating institutions in North Yorkshire in his post.
Mission Impossible series picks up where it left off with the 7th and 8th films. Ethan Hunt and his team embark on new adventures and dangerous missions around the world. Mission Impossible Fallout, the last movie in the series, was a favorite of critics and viewers alike. Tom Cruise and Christopher McQuarrie were subsequently signed for two films. But it is unknown whether the 9th film will come or not. M: Simon Pegg, Hayley Atwell, Pom Klementieff alongside Tom Cruise in the cast of I7, Vanessa Kirby, Rebecca Ferguson, Indira varma, Rob Delaney, Cary Elwes, Mark Gatiss, Charles Parnell and Angela Bassett.
The filming of the 7th movie was exposed to difficult conditions due to the coronavirus epidemic. Shooting continues with the measures taken and the changed locations. Paramount Pictures will be entitled to release the film on Paramount + 45 days after M: I7 is released. In the previous movie, Ethan Hunt had a lot of disruptions in his mission due to the involvement of another agent.
Mission Impossible 7's vision date is marked on the calendar as May 27, 2022.