It has been announced which films will be featured in the MUBI selection for May.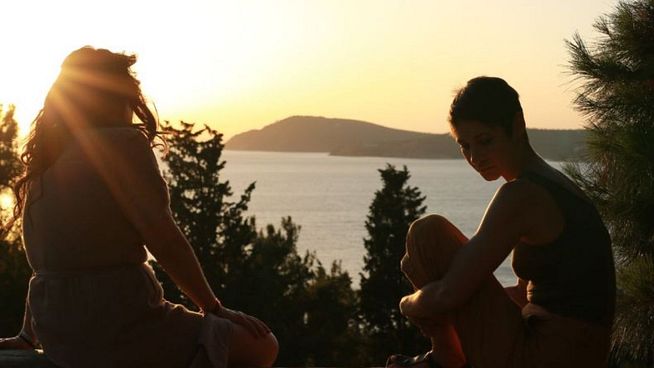 A breathing stop for independent cinema audiences, MUBI's May schedule has been officially announced. According to the announcement, the movie Aşk, Magic, etc, directed by Ümit Ünal, which premiered at the Antalya Golden Orange Film Festival, will take its place at MUBI in May.
Love, Magic, etc., which will appear before the audience at MUBI, won the Best Film, Best Screenplay and Best Actress awards in the National Competition at the 39th Istanbul Film Festival. The movie will begin showing on May 22. In addition, films will be presented to the audience under the selection of Jim Jarmusch: Cinema of the Outsiders, Abbas Kiarostami: Twisting Roads and Empathy and Realism: Dardenne Brothers.
MUBI May Selection:
May 1 – Obsession (Unsane, 2018)
May 2 – Tall Girl (Dylda, 2019)
May 3 – Permanent Vacation (1980)
May 4 – Black Sun (Black Sun, 2019)
5 Mayıs – Charulata (1964)
May 6 – Graduation (Bacalaureat, 2016)
May 7 – Zama (2017)
May 8 – Atlantis (2019)
May 9 – Taste of Cherry (Ta'm e guilass, 1997)
May 10 – Stranger Than Paradise (1984)
May 11 – In Pursuit of Happiness (Rabbit Hole, 2010)
May 12 – Born in the Flames (Born in Flames, 1983)
May 13 – The Silence of Lorna (Le silence de Lorna, 2008)
May 15 – DNA (Adn, 2020)
May 16 – The Wind Will Carry Us (Bad ma ra khahad bord, 1999)
May 17 – Insiders (Down by Law, 1986)
May 18 – Whitney (2018)
May 19 – Invasion (Invasión, 1969)
May 20 – Two Days and One Night (Deux jours, une nuit, 2014)
May 21 – State Ceremony (State Funeral, 2019)
May 22 – Love, Magic etc. (1985)
May 23 – Afternoon Love (L'amour L'après-midi, 1972)
May 24 – Mystery Train (Mystery Train, 1989)
May 25 – Belgica (2016)
May 26 – Persona (1966)
May 27 – So Where To Now? (Meat maintenant, on va où ?, 2011)
28 Mayıs – The Florida Project (2017)
May 29 – Chocolate (Chocolat, 1988)
May 30 – Genç Ahmed (The young Ahmed, 2019)
May 31 – Night on Earth (1991)